Philippines Reforestation
Reforest Our Future is working to restore forests around the world. We partner with organizations in the Philippines to support their reforestation projects.
Leyte Reforestation Project (LRP) was started by Reforest Our Future's founder with local partners in the Philippines after the powerful 2013 Super Typhoon Haiyan. In the aftermath of the storm, LRP started by growing and planting trees to reforest areas that were damaged. They have since gone on to build an internationally accredited nursery, and conduct tree planting projects with nearby communities to restore much needed tree canopy. LRP has particular strengths in restoring tree cover along riverbanks to protect communities from erosion and flooding.
Restoration Initiative for Sustainable Ecosystems, Inc. (RISE) is an organization registered in the Philippines based at Visayas State University (VSU) in Baybay City, Leyte. It was co-founded by Reforest Our Future's President and Secretary. RISE works across the Visayas region with local stakeholders to conserve and restore forests, develop productive landscapes, and improve human well-being. RISE takes particular pride in being at the forefront of efforts to integrate native forest species through a locally-developed strategy known as Rainforestation in its restoration efforts. RISE also conducts educational programs, including both virtual events and field trainings.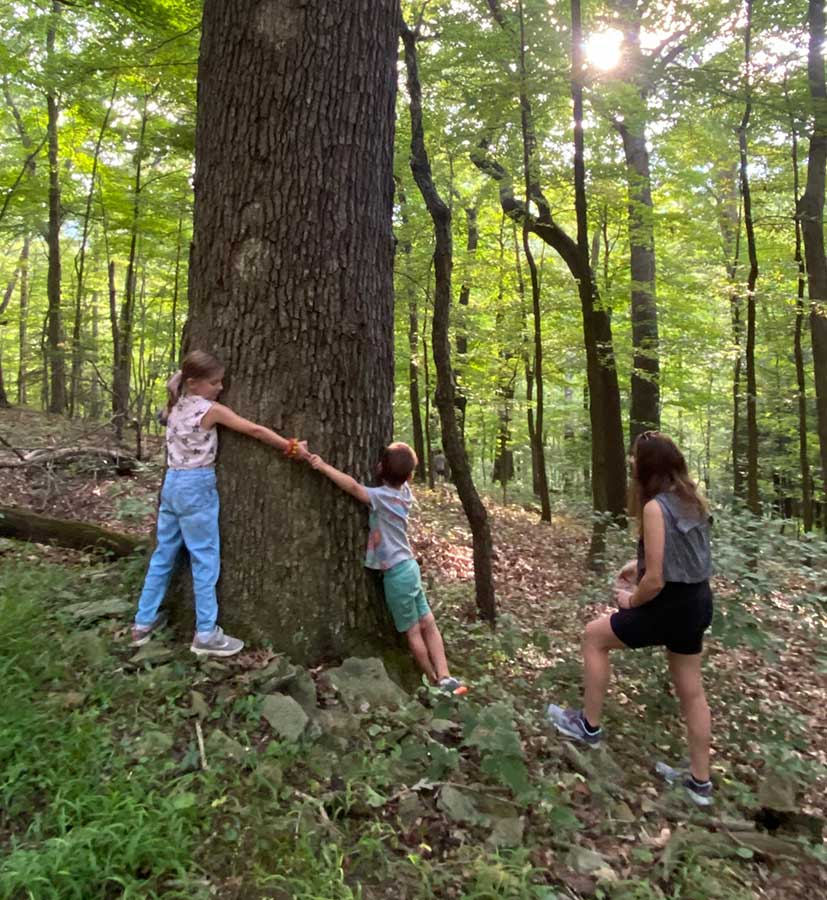 Pods for the Future
Reforest Our Future's Pods for the Future Program is our community leadership program, empowering and assisting existing and emerging "reforesters" to take action. Pod activities bring community groups outside to engage with trees and forests, from guided forest walks to community reforestation projects. Our flagship pod is in Pennsylvania and led by our founder Jeffrey Karwoski.
Look at our events calendar to see upcoming and past events.
Sign up for our quarterly newsletter for updates and tips on what you can do to help reforest the planet.